MAIN STAGE SHOWS at The Elks
Jennifer Lyn of the band Jennifer Lyn & The Groove Revival is teaming up with the Bismarck Elks to provide a series of shows on their Main Stage that feature local, state, and regional acts. These will be not to miss events.
"HOLIDAY BASH" with THE MICHAEL CARTWRIGHT BAND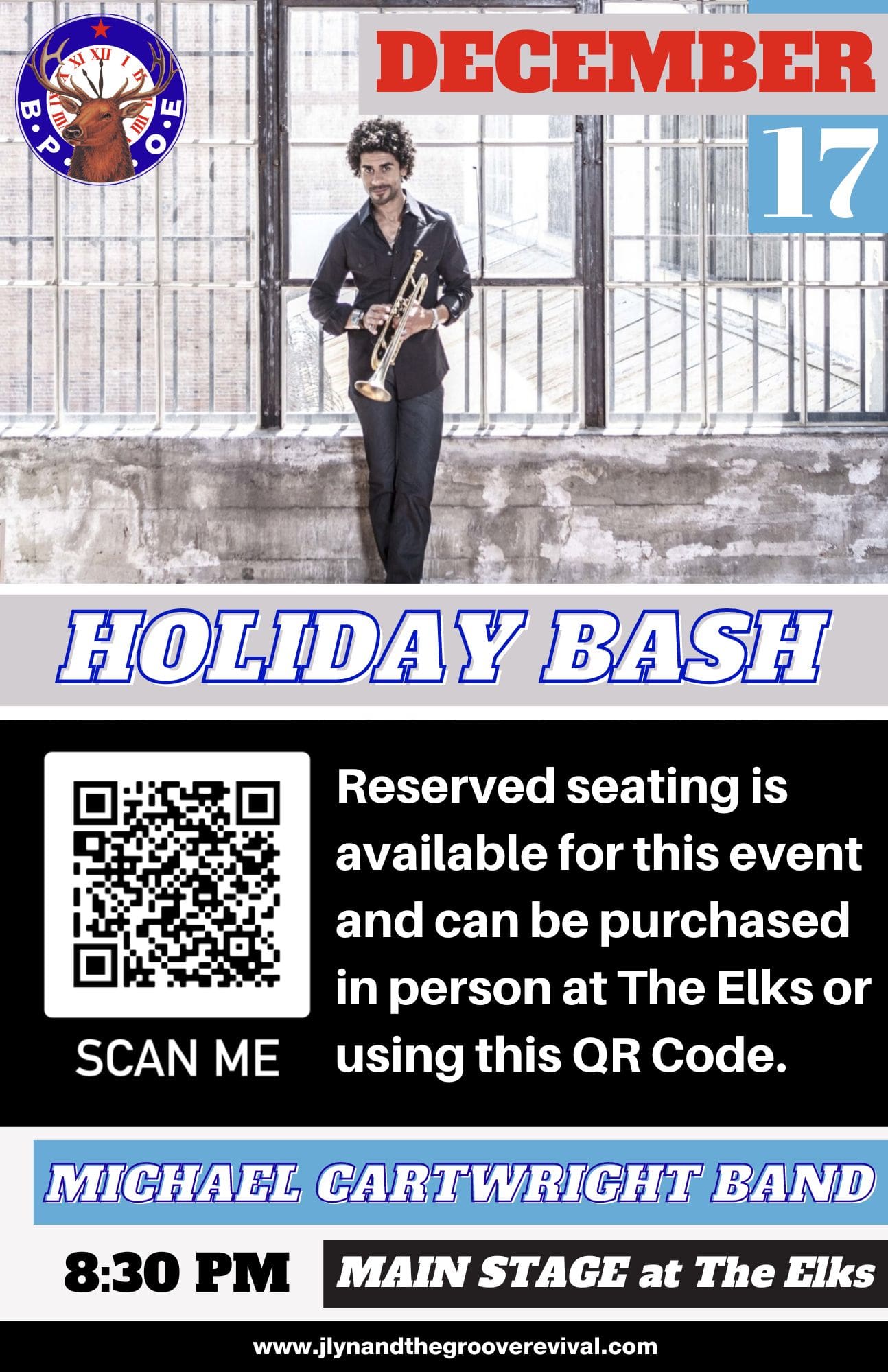 DATE: SATURDAY, OCTOBER 15
TIME: 8:30 PM (main stage doors open at 8:00 pm)
LOCATION: MAIN STAGE at The Elks
900 S. Washington Street
Bismarck, ND
DETAILS:
The Main Stage at The Bismarck Elks and Jennifer Lyn Music presents a "Holiday Bash" you'll not soon forget featuring entertainer, band leader, and multi-instrumentalist Michael Cartwright and his all-star band.
This event is a reserved seating event open to members, guests, and those looking to enjoy an evening at the Bismarck Elks.
Reservations can be made using THIS LINK or the button below.
ABOUT THE HEADLINING ACT:
Michael Cartwright is a career musician. Holding a bachelor's degree from the prestigious University of Southern California Thorton School of Music, he's made a name for himself as a successful entertainer, bandleader, and multi-instrumentalist.
Today he continues to travel the world and perform as the leader of Project M, a variety dance band under the management of Elan Artists.
He is also a member of the Bismarck KX News Family as a co-host for Studio 701.