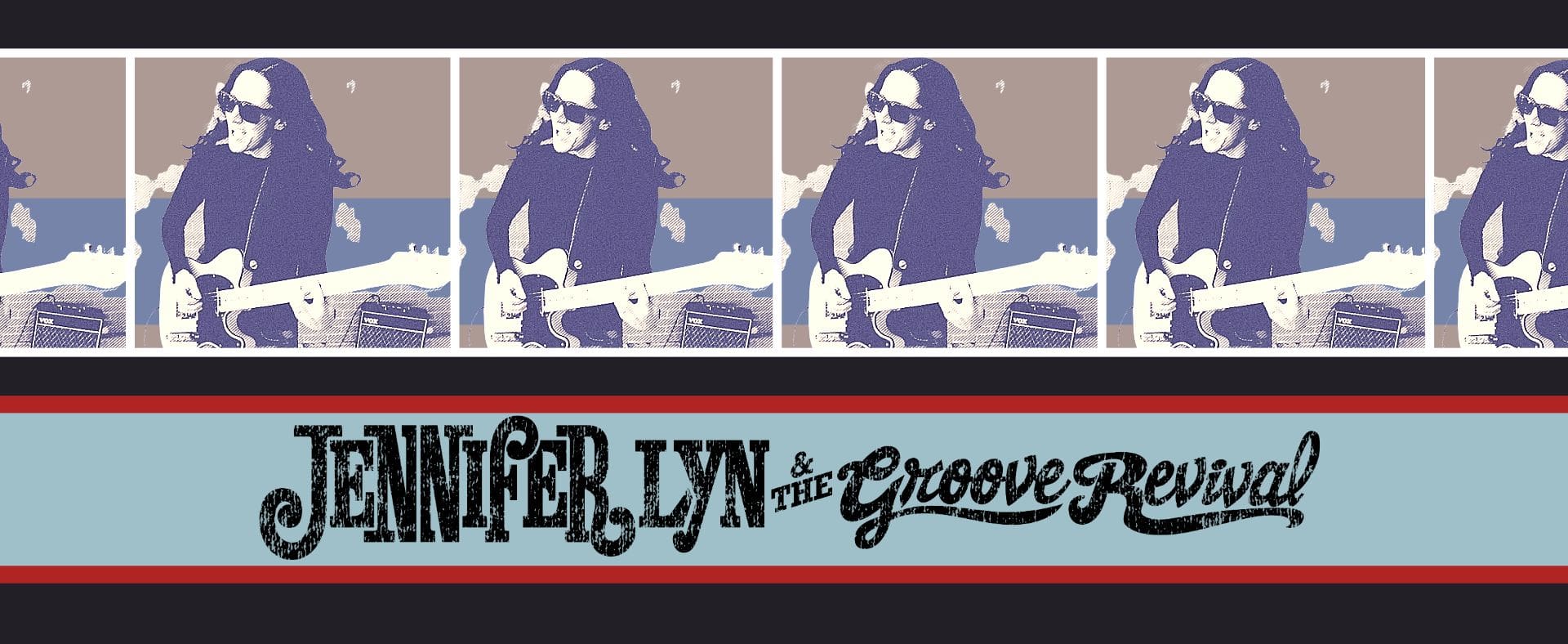 "Jennifer Lyn has proven that she will be a force to be reckoned with in the Blues Rock world. She's a gifted singer and guitarist who's capable of digging deep from within as a songwriter." – Blues Bytes Magazine
"Female blues guitarists have long been an important part of the blues-rock world. You only have to think of ladies like Ana Popovic, Bonnie Raitt or Joanne Shaw Taylor to understand what I mean. Now we can also add Jennifer Lyn & The Groove Revival to that list". - Blues Magazine
"Jennifer Lyn & The Groove Revival features growling vocals and intense driving guitar. The material is excellent, the production is good, the vocals are soulful, and the band is top-notch" - Blues Matters Magazine
On the plains of North Dakota, USA nestled between the tall grass and the open prairie sky sits a recording studio. The sound of overdriven guitars with dueling lead harmonies and classic rock undertones rips through the air followed by vocals that reach you with a deep resonation in your soul. This type of music is akin to a sound of decades past and Jennifer Lyn and her band, Jennifer Lyn & The Groove Revival, are determined to share their spin on this style of music with the world.
Mixing classic rock undertones, soulful vocals, the songwriting vibe of the 70s, wanderlust, and plenty of reverb-drenched guitar solos with dual guitar moments, her music is reminiscent of 60s and 70s vibe music melted into a pot of contemporary Blues-Rock.
NOMINATED FOR FOUR INDEPENDENT BLUES MUSIC AWARDS
The Independent Blues Music Awards recognize bands and artists in the Blues genre that are not signed to a major label and Jennifer Lyn & The Groove Revival graced the 2022 ballot with some of the icons in the industry such as Joe Bonamassa, Mike Zito, Joanna Connor, and Albert Castiglia to name a few.
Jennifer Lyn & The Groove Revival was nominated in the following four categories:
Blues Rock Band
Blues Rock Album - for "Nothing Holding Me Down"
Song For The Common Good - for "I Hope We Make A Change"
Best Music Video - for the video of "I Hope We Make A Change"