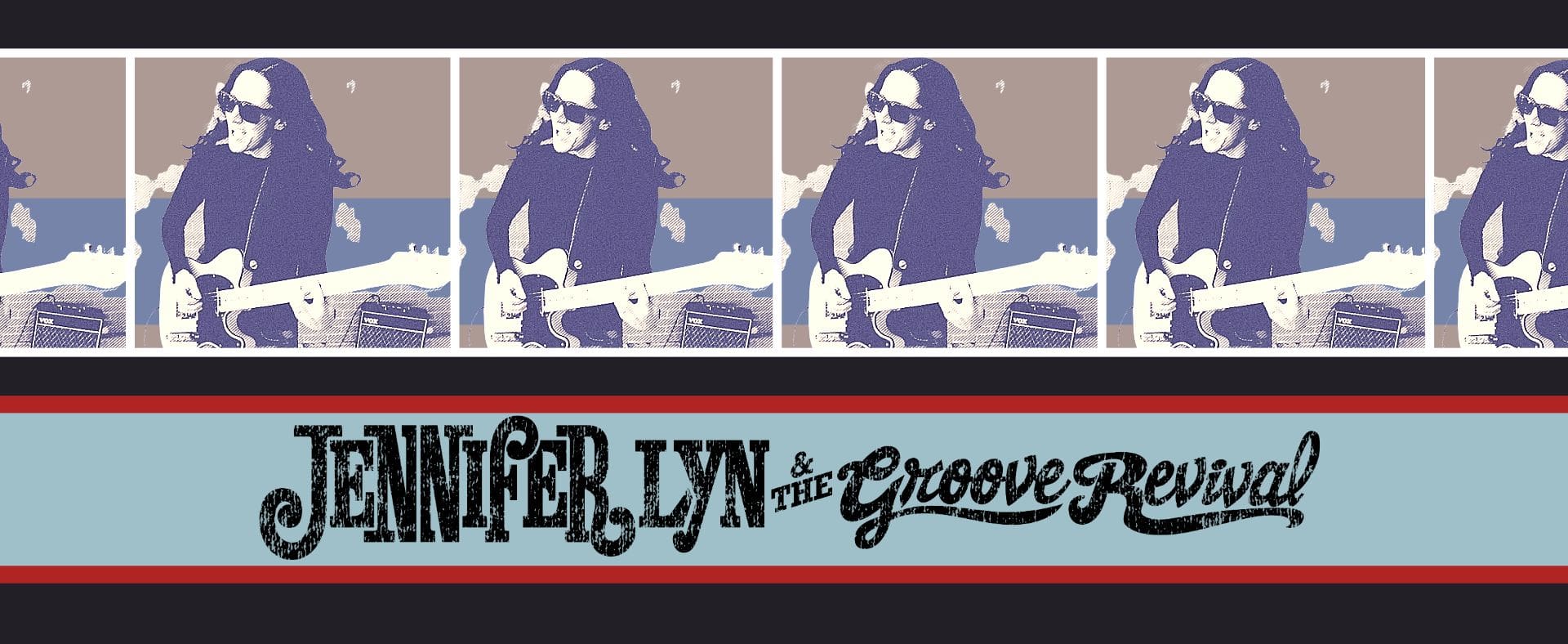 "Jennifer Lyn has proven that she will be a force to be reckoned with in the Blues Rock world. She's a gifted singer and guitarist who's capable of digging deep from within as a songwriter." – Blues Bytes Magazine
"Female blues guitarists have long been an important part of the blues-rock world. You only have to think of ladies like Ana Popovic, Bonnie Raitt or Joanne Shaw Taylor to understand what I mean. Now we can also add Jennifer Lyn & The Groove Revival to that list". - Blues Magazine
"Jennifer Lyn & The Groove Revival features growling vocals and intense driving guitar. The material is excellent, the production is good, the vocals are soulful, and the band is top-notch" - Blues Matters Magazine
Jennifer Lyn and The Groove Revival's music embodies a fusion of classic rock undertones, soulful vocals, the songwriting vibe of the 70s, and elements of contemporary blues rock. Their sound captures the essence of the 60s and 70s music while adding their own contemporary twist.
The incorporation of classic rock undertones in their music reflects the influence of bands from that era, such as Led Zeppelin, Cream, and Jimi Hendrix. This influence can be heard in the guitar-driven sound, powerful riffs, and energetic performances. The dual guitar moments highlight the interplay between the guitarists, creating a rich and textured sound that harkens back to the golden age of rock.
The soulful vocals of Jennifer Lyn bring a captivating and emotive quality to the band's music. Her vocal style draws from the soul and blues traditions, infusing the songs with depth and emotion. This soulfulness adds another layer of authenticity and nostalgia to their sound, evoking the spirit of the 60s and 70s.
The songwriting vibe of the 70s further contributes to the nostalgic feel of their music. The band incorporates elements such as introspective lyrics, storytelling, and a focus on melodic hooks, reminiscent of the songwriting approach popular during that era. This combination of lyrical depth and memorable melodies creates a sense of timelessness in their songs.
The theme of wanderlust, often present in their music, adds an adventurous and exploratory element. It captures the free-spirited nature associated with the counterculture movement of the 60s and 70s, where the desire to seek new experiences and embrace the unknown was a common theme in music and culture.
The reverb-drenched guitar solos are a signature element of their sound. These solos, characterized by their atmospheric and ethereal quality, add a touch of psychedelia and create a sense of sonic expansiveness. They pay homage to the era of rock music when guitar solos were often extended and served as a platform for artistic expression and improvisation.
Overall, Jennifer Lyn and The Groove Revival's music encapsulates the spirit of the 60s and 70s while infusing it with their contemporary take on blues rock. Their blend of classic rock, soulful vocals, nostalgic songwriting, and exploratory elements creates a captivating and evocative sound that pays homage to the past while carving its own path in the contemporary blues rock scene.
NOMINATED FOR FOUR INDEPENDENT BLUES MUSIC AWARDS
Jennifer Lyn & The Groove Revival graced the 2022 Independent Blues Music Awards ballot with some of the icons in the industry such as Joe Bonamassa, Mike Zito, Joanna Connor, and Albert Castiglia to name a few.
Jennifer Lyn & The Groove Revival was nominated in the following four categories:
Blues Rock Band
Blues Rock Album - for "Nothing Holding Me Down"
Song For The Common Good - for "I Hope We Make A Change"
Best Music Video - for the video of "I Hope We Make A Change"